Dead Shot Mary
by Rob Benson
Starring Rachel McPhee
Presented by R&R Productions @ The Bridge Theater
New York, NY • September 2016
---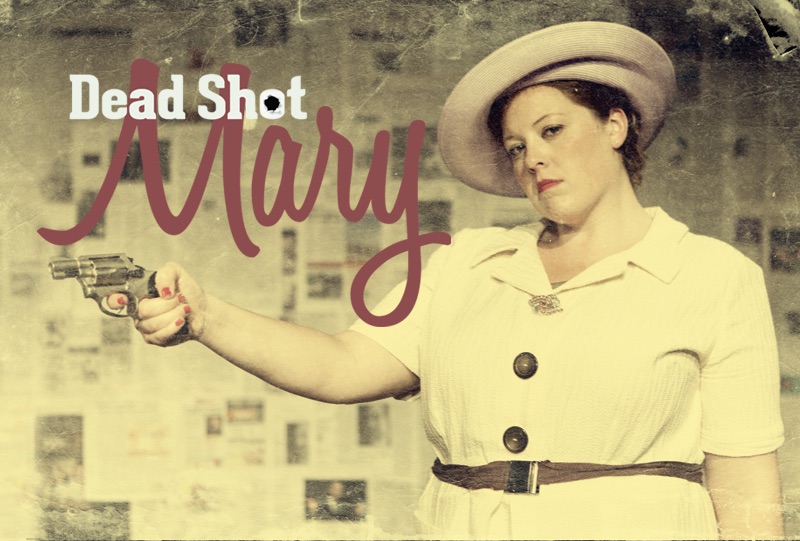 Production Team
---
A pioneer for females in law enforcement, Mary Shanley joined the NYPD in 1931, quickly becoming a Gotham all-star and tabloid sensation. Making a staggering 1,000 career arrests, she became the 4th woman in history to make detective 1st grade, and then nearly lost it all. Dead Shot Mary grapples with the legend of Mary Shanley, a trail blazer, a maverick, and a true New York original.
---
Excerpts

My only saving grace through those services would be the organist, she sat at her organ like a queen, I'd see those graceful slender hands brushing the keys and her feet, pressing pedals in the finest of shoes, her balletic grace dancing through a hymn. Then one day she was gone.

You know what I see? I see past the laughter lines, the wrinkles, the one too many burst blood vessels, past the ill fitting uniform, on an old, world weary cop. I miss the sloping shoulders, ignore the left knee that don't work so good no more and the aching hips. Maybe it's because my eyes ain't what they used to be, but all I see, is a young fresh faced girl...maybe for the first time...the rest of my life, I was always looking to be somebody else.
---
© Copyright , Adam Salberg. All rights reserved.