The Woodsman
Directed by James Ortiz and Claire Karpen
New World Stages • New York, NY • February 2016

---
The Woodsman tells the story of Nick Chopper, the man who would become the Tin Man in L. Frank Baum's classic tale, The Wizard of Oz. The story takes place almost entirely in the mythical forests to the east of Oz - munchkin territory. To avoid the Wicked Witch of the East's spies, the people rarely speak. This created a rich opportunity to fill the show with the sounds of strange creatures and landscapes. Additionally, the play is largely a movement and puppetry piece. Throughout the actors provide acoustic effects to enhance the atmosphere.
—Adam Salberg, Sound Designer
---
Preshow
Work for The Woodsman included an original thirty minute ambient soundscape emulating the mythical forests of Oz. The recording session featured 17 separate tracks including 8 original field recordings and detailed automation curves. Samples of individual mythical creatures below.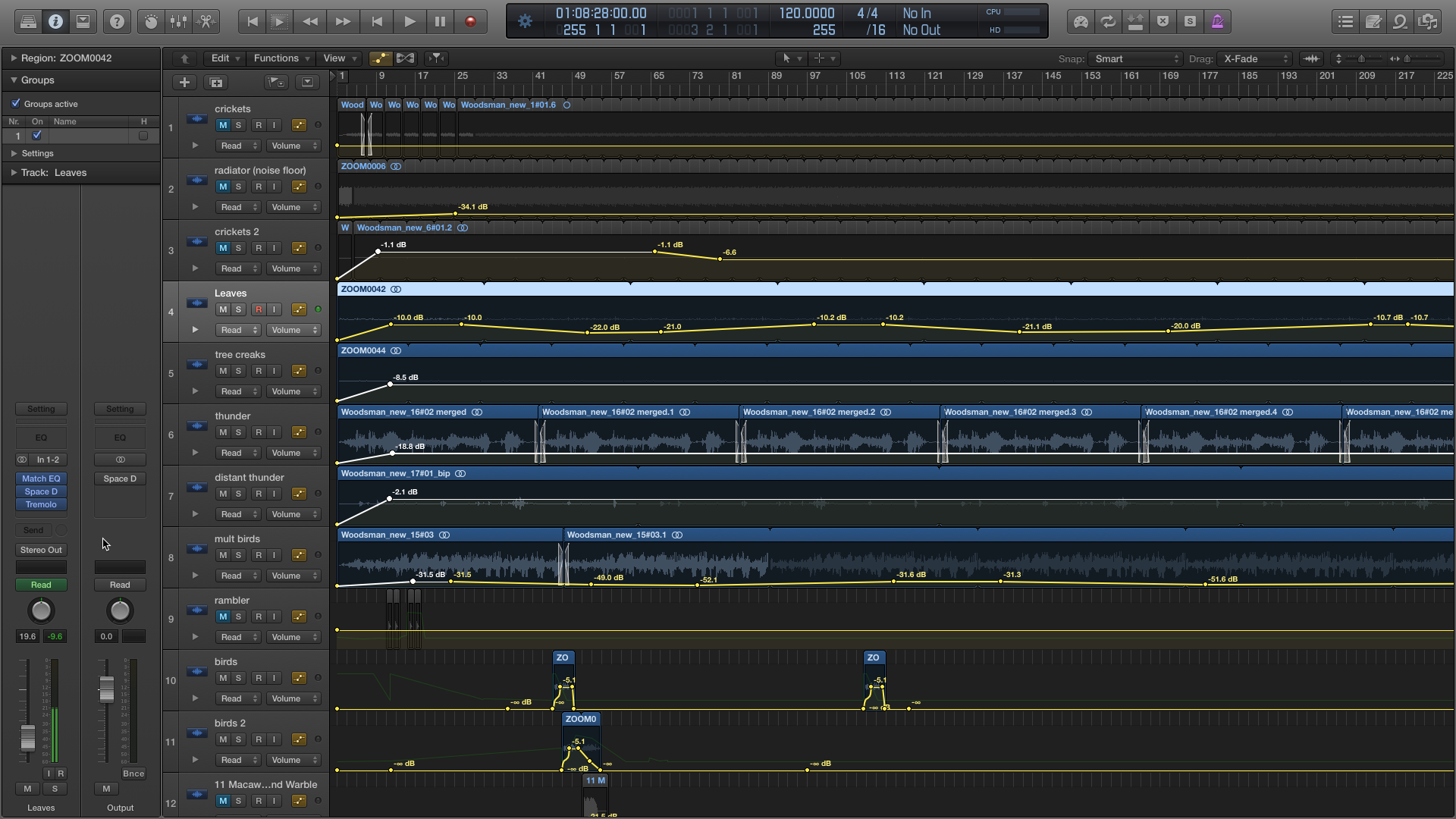 ---
Creatures
The Blue-Footed Grackle
---
The Carnivorous Treehog
---
The Fan-Tailed Yapper
---
The Large-Toothed Howler Ox
---
The Eastern Kalidah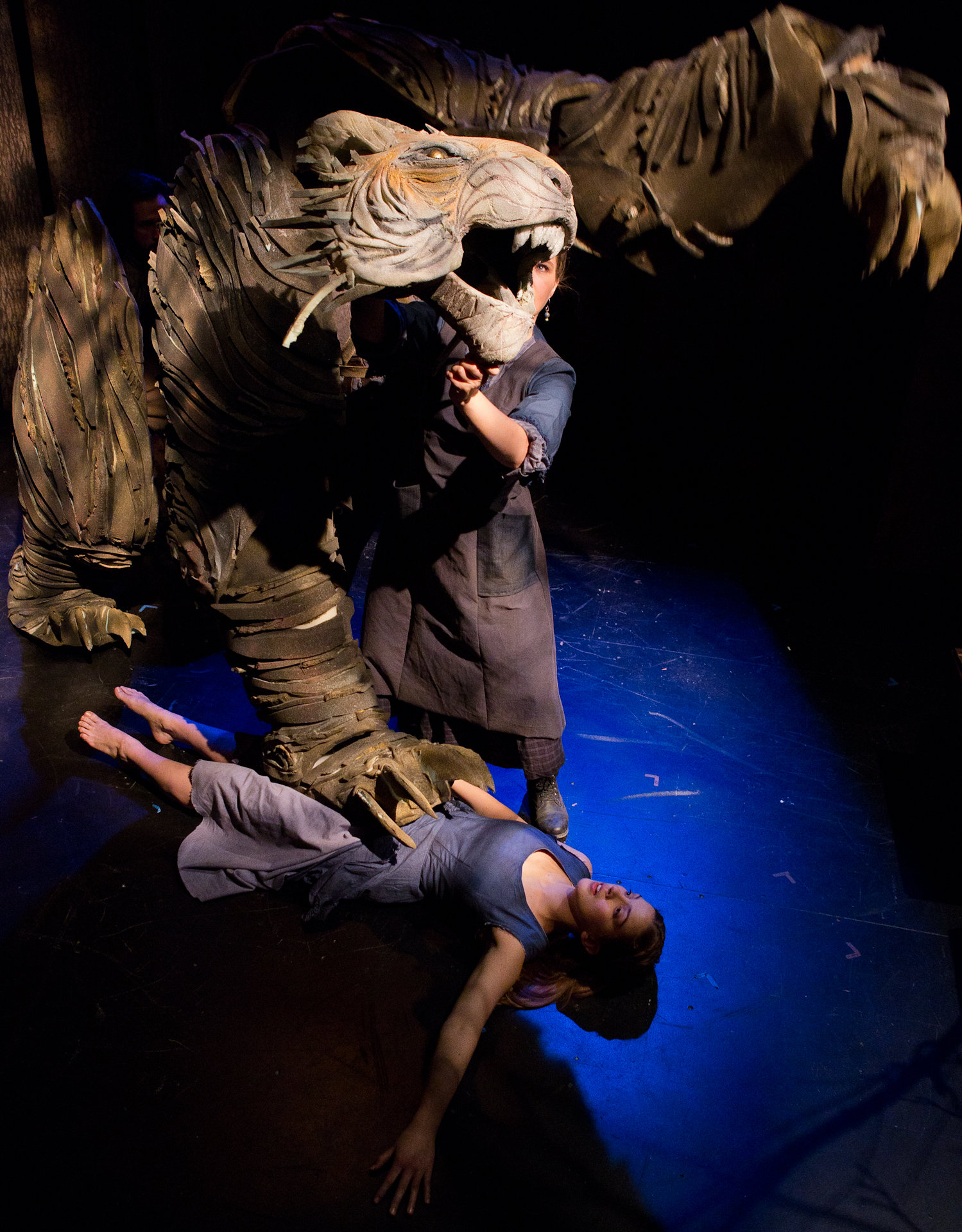 Photo Credit: Hunter Canning
---
iOS App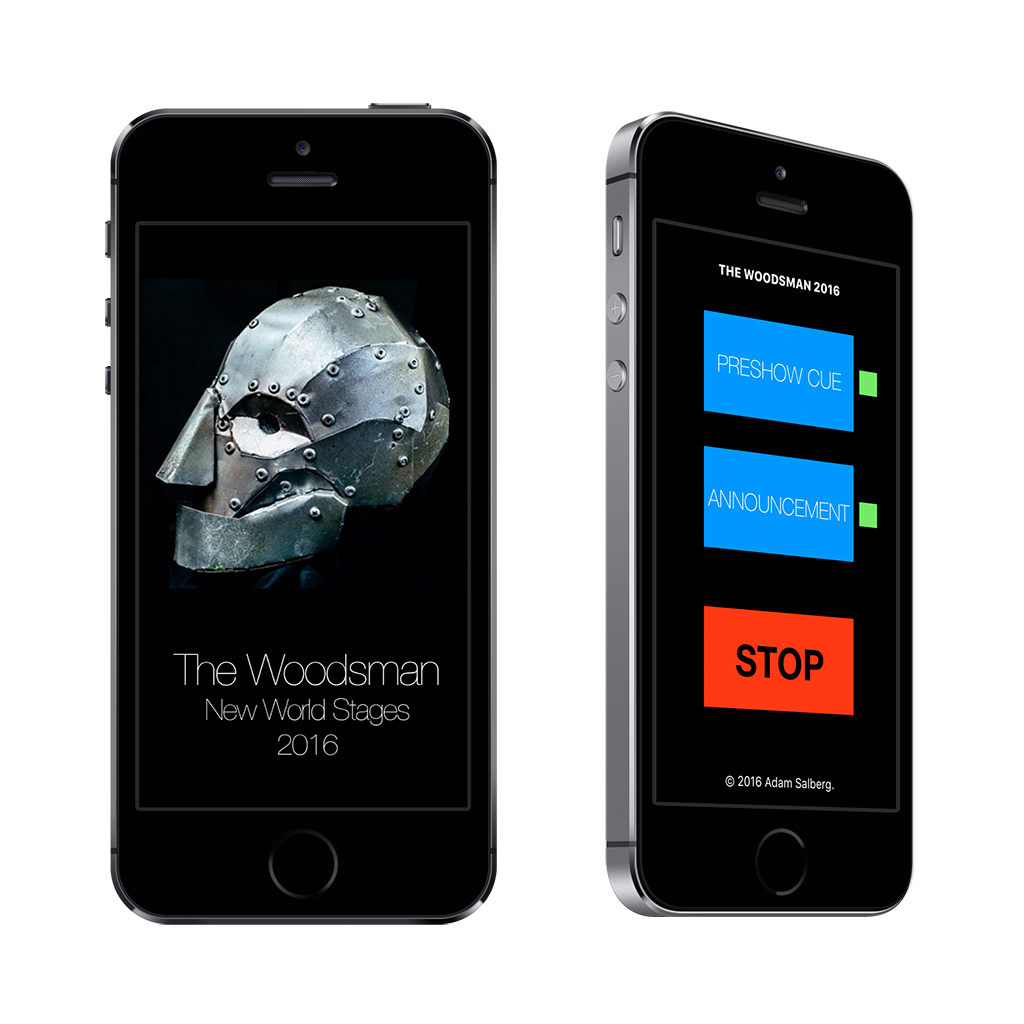 iOS App
To help facilitate remote playback, I built a custom iOS app for stage management to use during the preshow sequence. The app allows for independent cueing and simultaneous playback of a preshow track and announcement. The cues are 48kHz uncompressed .wav format. The app provides stage management with visual confirmation of the status of each individual cue, and is run off of an iPod Touch.
---
© Copyright , Adam Salberg. All rights reserved.